Health Library
4 things you can do if you're thinking about suicide
When you're hurting, you're not alone. Here are four places to find support.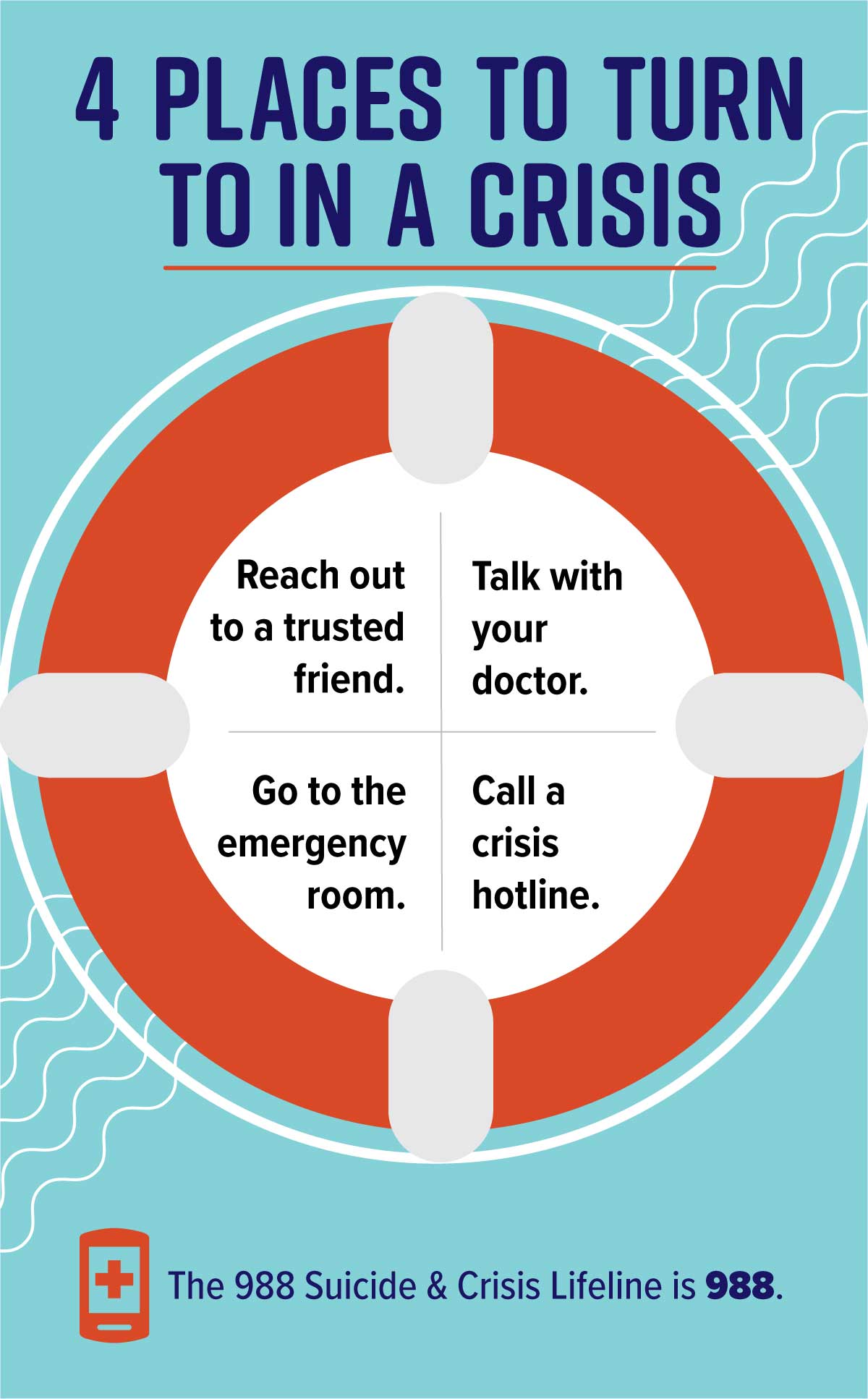 4 places to turn in a crisis
Reach out to a trusted friend.
Talk with your doctor.
Go to the emergency room.
Call a crisis hotline.
The 988 Suicide & Crisis Lifeline is 988.
Sources: HelpGuide; National Institute of Mental Health
Whichever option you choose, be sure to follow up with your primary care provider. Getting care after a crisis can help you recover and avoid having suicidal feelings again.
Reviewed 4/14/2022
Sources
Disclaimer
This information is provided for educational purposes only. Individuals should always consult with their healthcare providers regarding medical care or treatment, as recommendations, services or resources are not a substitute for the advice or recommendation of an individual's physician or healthcare provider. Services or treatment options may not be covered under an individual's particular health plan.