Health tip
You can still enjoy your favorite foods if you follow these tips.
Learn more
Featured health tools
Learn about your risk factors for type 2 diabetes.
Check your risk

How much money are you spending on cigarettes?
Calculate now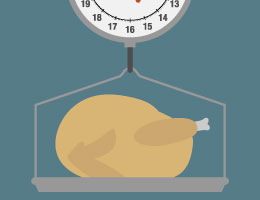 Find out how long it will take to safely thaw and cook a turkey.
View the infographic
Disclaimer
This information is provided for educational purposes only. Individuals should always consult with their healthcare providers regarding medical care or treatment, as recommendations, services or resources are not a substitute for the advice or recommendation of an individual's physician or healthcare provider. Services or treatment options may not be covered under an individual's particular health plan.