The Walk On! Challenge is a free health education program for Arizona's schools that takes place in February. Fourth- and fifth-grade teachers use the program to expand their students' knowledge about the importance of healthy eating and exercise habits. The 2019 Walk On! Challenge launches February 1, 2019! Teachers must register for the program to participate. Registration for the next Walk On! Challenge is now open.
Their goal every day is 5-2-1-0:
5 – Eat five fruits and vegetables every day
2 – Limit screen time (TV, video games, computers) to two hours or less per day
1 – Get at least one hour of physical activity each day
0 – Avoid sweetened drinks, filling up on water instead
The 5-2-1-0 formula provides a memorable way of learning the healthy habits essential to avoiding childhood obesity, a health problem facing one-third of all children in Arizona.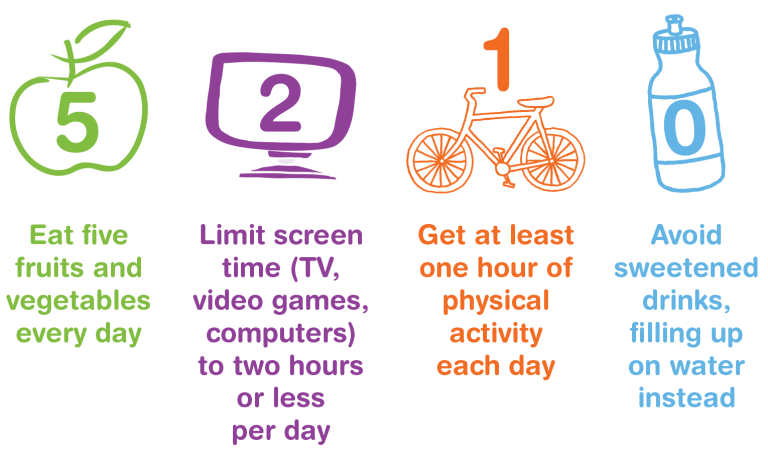 This program is provided to schools at no cost on behalf of Blue Cross Blue Shield of Arizona. PLUS participating fourth- and fifth-grade teachers from qualified schools will also have the chance to win one of five $5,000 grants for their school from Blue Cross Blue Shield of Arizona.

To learn how your favorite school and students can participate in the Walk On! Challenge, visit walkonaz.com.