Health Library
Take your next step for health with MobilizeAZ.com
Take your next step for health with MobilizeAZ.com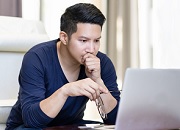 Boost mental health. Combat diabetes. Prevent opioid misuse.

Mobilize AZ is inspiring health across the state with our expanded website. Now you—and all Arizonans—can find information and take action to boost mental health, combat diabetes, and prevent opioid misuse.

Here is what's waiting for you on MobilizeAZ.com:

Mental Health
Discover the importance of mental health, how to sustain mind fitness, and where to get support:
Get the facts about depression, anxiety, and suicide—and how they affect all age groups
Find local resources for mental health treatment
Learn how you can help end the stigma that keeps people from seeking help
Get ideas and tools to strengthen mind fitness
Diabetes
Find educational resources and ideas for preventing and managing diabetes:
Learn what diabetes is, the difference between the two types, and how it's treated
Find out how to prevent type 2 diabetes
Get a step-by-step plan for living with diabetes
Take advantage of related BCBSAZ programs: Nourishing Arizona and "Get Fit. Don't Quit!"
Substance Use Disorder
Learn the facts about opioid misuse, how to prevent it, and where to get help:
Understand the signs of misuse, addiction, and overdose
Find locations for safe and easy drug disposal
Learn how to take action for prevention, treatment, and overdose
Download our free infographic and brochure
News, events, and resources
You can be part of Mobilize AZ. Here's how:
Community events: Find upcoming events that offer support for mental health conditions, diabetes, and opioid misuse
Mobilize AZ news: Learn about the MobilizeAZ initiative and the work being done by organizations that have received a Mobilize AZ grant
Resources: Get free downloadable materials and links to tips
Grant program: Learn about the Mobilize AZ grant program and how to get involved
Visit MobilizeAZ.com to get a wide range of support for a healthier, more resilient you—and the people who matter to you.
Disclaimer
This information is provided for educational purposes only. Individuals should always consult with their healthcare providers regarding medical care or treatment, as recommendations, services or resources are not a substitute for the advice or recommendation of an individual's physician or healthcare provider. Services or treatment options may not be covered under an individual's particular health plan.