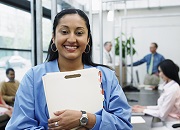 It's easy to take our health for granted. Then life throws us an unexpected challenge—like a cancer diagnosis or a serious accident. Fortunately, our Care Managers are here to help and it's at no cost to you.

Our Care Management team will help you:



Lean on our team
If you or a family member are coping with a complex medical condition, or dealing with a catastrophic illness or a traumatic injury, a care manager may be of help.

TO LEARN MORE, CALL 1-877-694-2583 OR GET MORE INFORMATION AT azblue.com/HealthyBlue.