Build your teen's trust in the doctor
Teens need a doctor they can trust. Trust makes it easier to get the best care possible. And it may make it easier for them to ask about sensitive issues—like mental health, relationships and substance use. You can help your teen get a good doctor-patient relationship off the ground with these tips.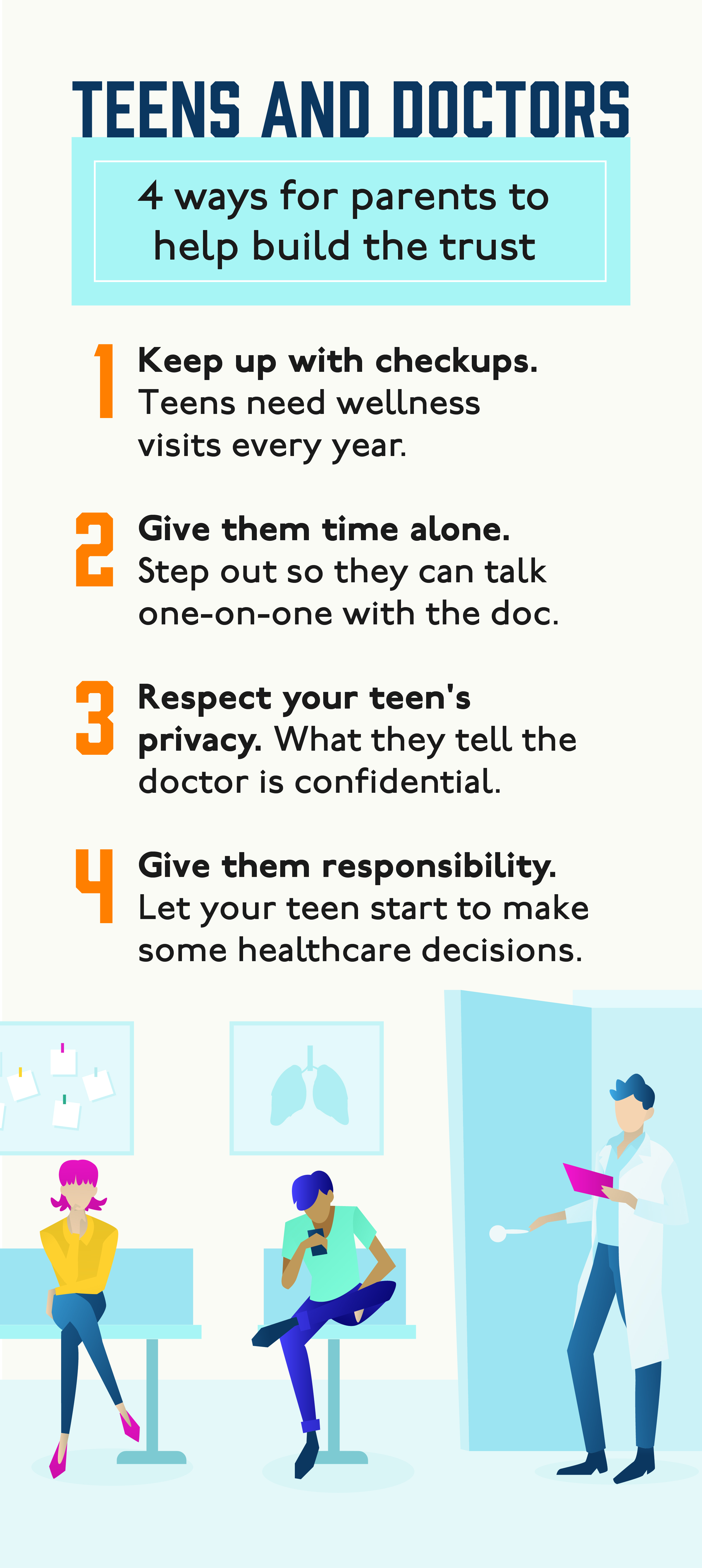 reviewed 6/25/2021
Disclaimer
This information is provided for educational purposes only. Individuals should always consult with their healthcare providers regarding medical care or treatment, as recommendations, services or resources are not a substitute for the advice or recommendation of an individual's physician or healthcare provider. Services or treatment options may not be covered under an individual's particular health plan.