Health Library
Use your five senses to soothe stress
Looking for a new stress-busting strategy? Engaging your senses of sight, smell, touch, hearing and taste may help.
Try these tips to see which of your senses help you soothe your stress. Then use them as inspiration to come up with your own stand-by stress-busters.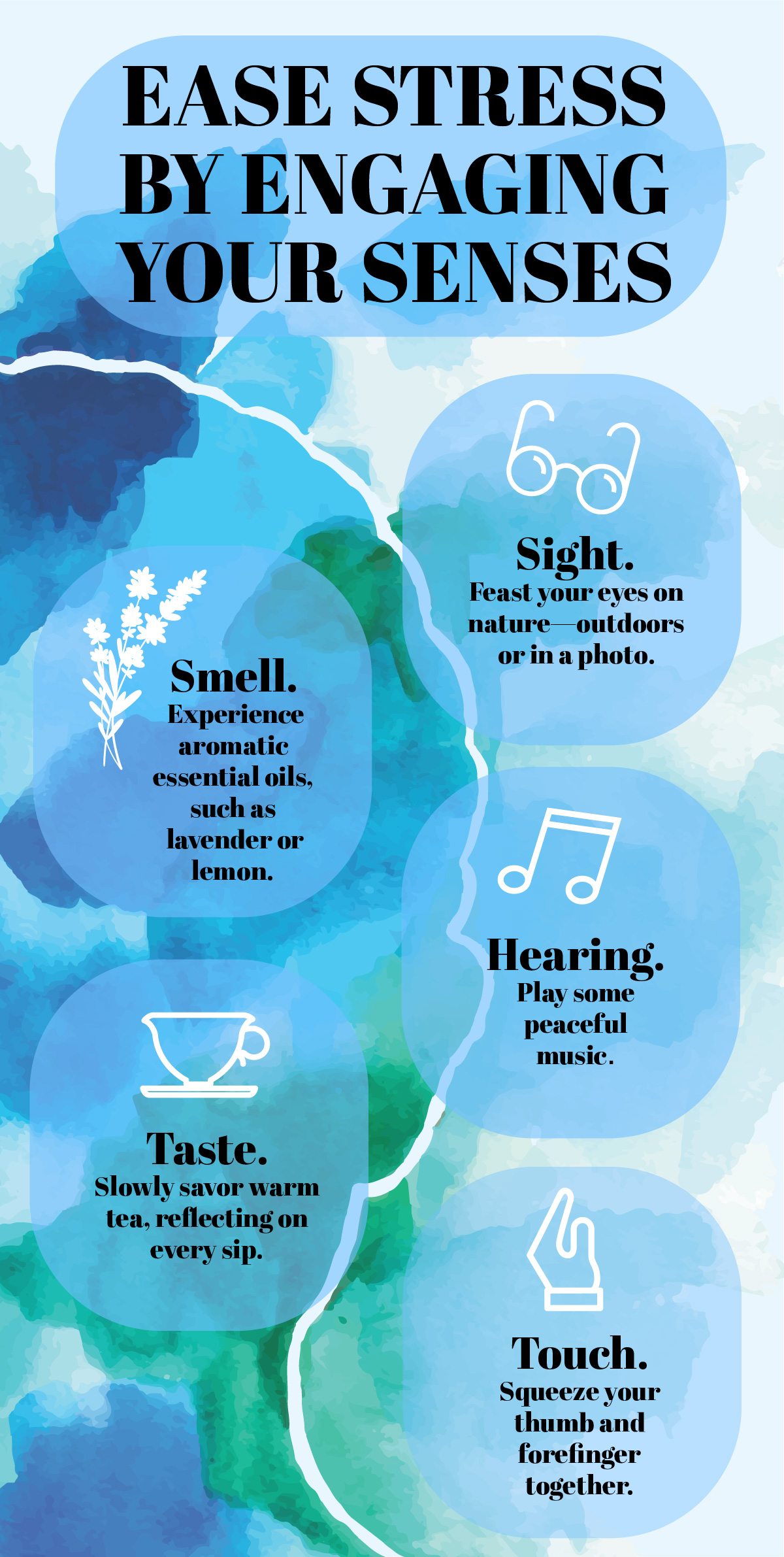 EASE STRESS BY ENGAGING YOUR SENSES
Sight. Feast your eyes on nature—outdoors or in a photo.
Smell. Experience aromatic essential oils, such as lavender or lemon.
Touch. Squeeze your thumb and forefinger together.
Hearing. Play some peaceful music.
Taste. Slowly savor warm tea, reflecting on every sip.
Source: Helpguide
How much do you know about managing stress? Take a quiz.
Reviewed 11/28/2022
Sources:
Disclaimer
This information is provided for educational purposes only. Individuals should always consult with their healthcare providers regarding medical care or treatment, as recommendations, services or resources are not a substitute for the advice or recommendation of an individual's physician or healthcare provider. Services or treatment options may not be covered under an individual's particular health plan.