Health Library
For Women 18 to 80: The Ultimate Checkup Checklist
OK women, you're another year older. It's time to start planning for your annual checkup. We're committed to keeping women everywhere as healthy as possible. We're taking a look at women's health at key age milestones, and highlighting the important steps necessary to maintain good health.
Download the Women's 18 to 80 Ultimate Check Up Checklist and share it with the important women in your life today.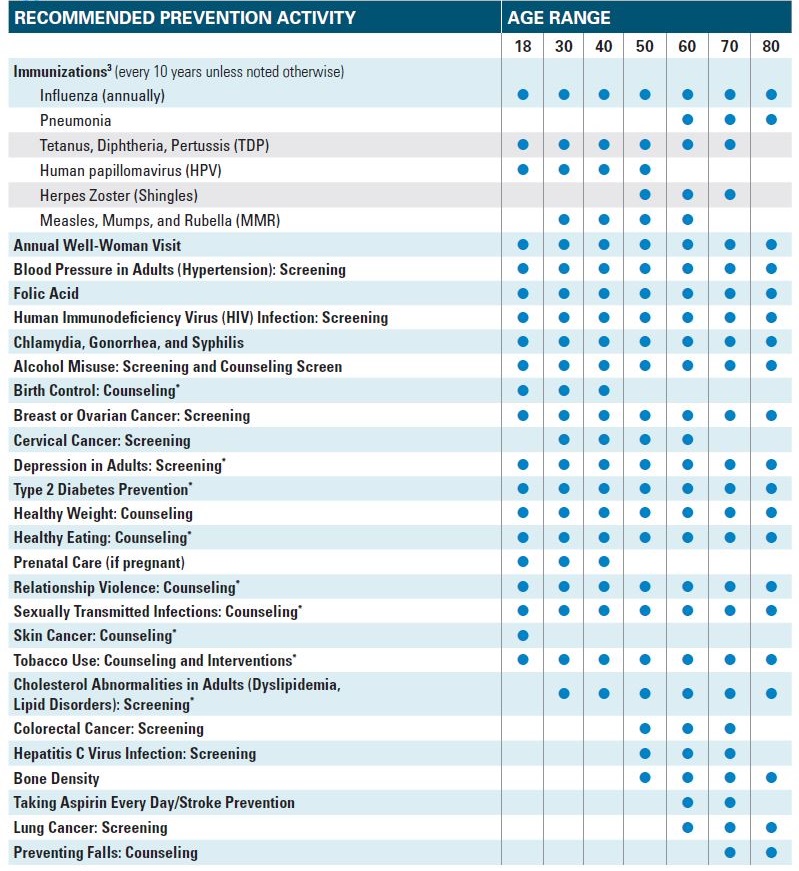 Disclaimer
This information is provided for educational purposes only. Individuals should always consult with their healthcare providers regarding medical care or treatment, as recommendations, services or resources are not a substitute for the advice or recommendation of an individual's physician or healthcare provider. Services or treatment options may not be covered under an individual's particular health plan.